Introduction
Once upon a time, there was a company that devoted the best of its time to the beauty of our four-legged friends.
Laboratory 4'Pat Beauty Inc.. was created in June 2011. The choice of the name of the company refers to the beauty of our four-legged friends and tells you that it is a team of French researchers who are origin of the basic product formulations. The animal cosmetics manufacturing company is now established in Quebec in the Laurentians.
This new Quebec company whose products are already very popular with its customers: at the origin of the city of Viry-Châtillon in France where it all began, L'évolution de la compagnie brought us to Quebec. 4'Pat Beauté et Équideo, is constantly in demand to ensure that our research is in a better position in the field of animal aesthetics and that is why our researchers are always looking for new formulations so that our four-way friends paws are the most beautiful and the softest and that in the canine, feline and equine fields. All our products meet the standards for the protection of leather and animal hair by following its customers and current fashion trends.
We have strong expertise in research and development; as much for classic cosmetics as for products of natural origin.
Dr Christophe Berthier and Jean-Éric Maurice, president and vice-president of Laboratory 4'Pat Beauty Inc., have more than 20 years of experience in the field of research and development, as well as in the manufacture of cosmetic products. . It goes without saying that they manage and see their precious and loyal clientele as needed with great ease and confidence. They watch over your interests and ensure your complete satisfaction.
Laboratory 4'Pat Beauty Inc, is committed to offering added value to its customers by manufacturing quality products. Dr Christophe Berthier, Jean-Éric Maurice and their team unite to ensure the success of the company. Whether at the office, laboratory or manufacturing plant level, it is thanks to skilled and experienced workers that we ensure this success.
We manufacture and test all of our products. Our philosophy is to offer quality products that meet the needs of our four-legged friends.
We thank you for your trust and loyalty in us, and look forward to continuing to build our relationship with you.
Our Shampoos have been used in France and Europe for over 20 years
are now available in Canada
For 4'Pat Beauty Inc.
Manufacturer and exporter of all grooming products for dogs, cats, horses, etc ...
Specialist recognized around the world for his know-how and skills.
We are pleased to present our website to you.
You will discover part of our range of products there.
We wish you a pleasant visit and remain at your disposal.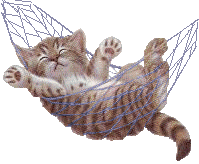 We wish you a pleasant visit and remain at your disposal..
At 4'Pat Beauty Inc., you will find everything you need in luxury dog products.
4'Pat Beauty Inc. the benchmark for breeders and grooming salons.